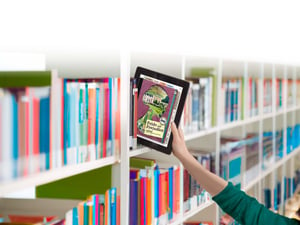 DIGITAL NOTEBOOK EDITIONS
The new way to study English literature. Unlock your potential and get started today.
Welcome, we're excited to have you here at the Doodle Reads Digital Store!
Instant Access
Our digital products are available to download INSTANTLY once you have made your purchase. So you can start using them right away!
Educational Discounts
If you're a teacher, be sure to look for products marked with our educational license symbol. This indicates that you can get them at a group classroom discount!
Prefer to shop in GB Pounds?
Woo-hoo, you're in the US Dollars store! If you'd prefer to shop in GB£, feel free to switch to our GB Pound store!
Are You Studying English Literature This Year?
A Christmas Carol • Great Expectations • Frankenstein • Dr. Jekyll and Mr. Hyde • Macbeth • The Merchant of Venice • Much Ado About Nothing • Pride and Prejudice • Romeo and Juliet • The Sign of Four
DIGITAL NOTEBOOK EDITIONS
Get the full ebook with space for your notes, plus digital workbook, planner, and much more.
The perfect way to study English Literature!
Studying English Literature is a breeze with Doodle Reads Digital Notebooks. Make notes directly alongside the ebook on this nifty tablet edition. Includes digital workbook, planner, and notebooks. Perfect for English students, high school grades 9 to 12, and teachers too.
DIGITAL CHARACTER STICKERS
Fun digital stickers that will bring your English Literature studies to life.
Includes both digital and printable versions.
These beautifully illustrated stickers are the perfect partner for your studies, with both digital versions and printable versions included. Great for use with our Digital Notebook Editions too!
Available with educational licences too!
Teachers can get a discount of up to 50% off our Digital Notebooks if you buy multiple copies for use with your school, college, or university.
About Doodle Reads
A warm welcome to you! We are proud to be a small indie publisher with big ambitions. Doodle Reads is based in the historic city of Lancaster on the edge of England's beautiful Lake District. Founded in 2017, we design and publish mainly paperback and digital books, usually with an emphasis on culture and interactivity. We always love to hear from our readers, so feel free to get in touch with us here.
Thanks for stopping by!
Nige
Founder of Doodle Reads